Atmospheric Pack
By : -MARiAN- Published on Wednesday, December 20, 2017,19:55:09 in Music Packs
---
---
MARiAN – ATMOSPHERIC PACK
! LIMITED OFFER; PACK AVAILABLE ONLY UNTIL 1ST OF FEBRUARY !
Four atmospheric soundscape tracks that share pure bliss, surreal and immersive ambient, limitless feelings that are ready to be used in the most creative ways in your beautiful media projects. The download package contains both mp3 and wav format; tracklist (as in the preview): 1)
Atmospheric
(2:24, 85BPM) 2)
Clouds
(2:51, 70BPM, from 2:24 in the preview) 3)
Infinity
(2:20, 60BPM, from 5:15 in the preview) 4)
Solar Light
(1:50, 50BPM, from 7:35 in the preview)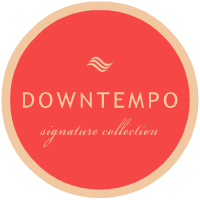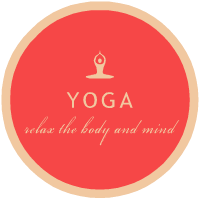 1)
Atmospheric
Atmospheric is a peaceful, calm and inspiring soundscape that creates a limitless and surreal ambience through its light and slowly evolving texture. It is airy, organic, chilling and it feels like flying over the clouds or floating in space where is no gravity. The song evokes a tranquil silence and a serene atmosphere. Best use for timelapse of the clouds in the sky videos, space related cinematic projects, drone footage, air view of a vast surrounding, sunrise and sunset videos, nature related projects and so on. 2)
Clouds
Clouds is an abstract ambient atmospheric soundscape with various layered elements that create a surreal immersive experience. Lush textured synth pads combined with the out of this world sound of a church organ make this soundtrack ideal for your next creative media project. It feels like flying, slowly ascending to the Earth's colder atmosphere, above the clouds where everything is so peaceful and relaxing. The track is always evolving, growing in intensity, generating surrounding evocative spheres of sound that share a pleasant, meditative vibe all throughout. Clouds would make cool soundtrack for amazing visuals of drone footage, weather ballon footage, beautiful panoramic views, air views, abstract visuals, creative timelapses and so on. Only imagination could limit the versatility of the track. 3)
Infinity
Infinity is an atmospheric soundscape that combines different textures, tones and harmonies in a total immersive audio experience. It feels like flying above and beyond the clouds, looking into the horizon, floating in space, the vastness of the interstellar space. Lush surrounding evolving pads and textures and an abstract piano are the main elements that make this track ideal for your next creative media project. Use this for your special showreel, a creative timelapse, drone videos filming from the sky, space videos, scientific documentary and so on. The versatility of the track is limited only by imagination. 4)
Solar
Solar Light is a cinematic, evolving, atmospheric texture where I've tried to capture the spectacular rising of the sun, in space, over the Earth and the solar system. The sunlight is bright, powerful, full of unlimited energy, almost fantastic. The soundtrack features several layered pads and textures, each having different characteristics and combined manage to generate a powerful audio and visual soundscape enhaced by imagination. Through the layers of sounds I've added a majestic church organ that humanizes the expercience in a unique way. The track is ideal for sun related visuals, sunrise over earth videos, sci-fi films and documentaries, an amazing timelapse, graphic representation of the solar system which shows the splendor of the sun, universe (cosmos) related videos and so on.
Thank You,
MARiAN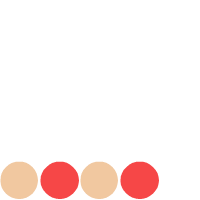 Share This Product